We are driven by passion, know-how and processes
We have over 12 years of experience in buliding tech startups. We have developed a complete ecosystem of competences, relationships and know-how. We create with passion and care about the continuous improvement of every area in the process of building companies.


$100 mln+
portfolio value

Each company requires an individual approach and expertise.
The success of our projects is the result of analysing market needs and skilfully combining the necessary competences at every stage of building a startup – from ideation to business optimisation and scaling. We are a well-structured, multidisciplinary team that builds companies from the ground up, through a precise process and critical decision-making which minimises market and product risk.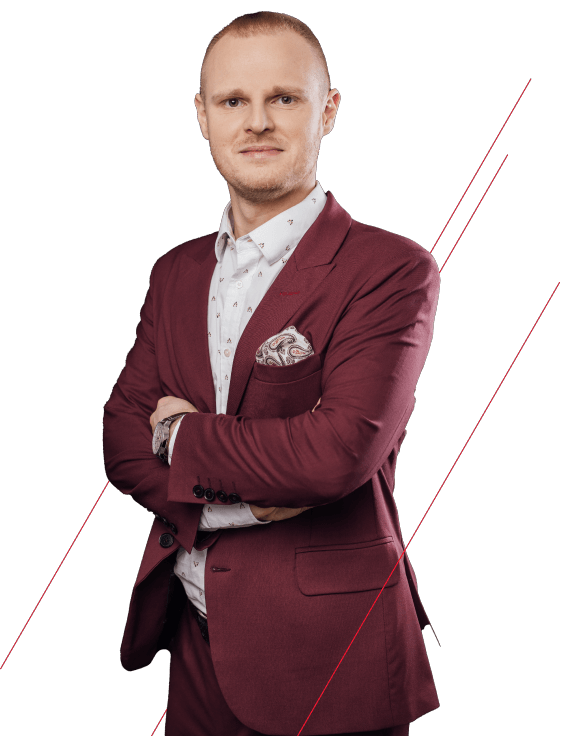 Why invest in companies developed by a venture builder?
Pragmatism
Addressing the needs
We build useful technology companies, addressing real consumer needs, based on successful business models. These have the potential to be profitable and fully autonomous within ~18 months.
An effective venture building model based on 12+ years of experience.
Future-ready companies in FinTech, Big Data, and Web 3.0.
Networking
Focus on relations
We base our partnership with investors on trust and transparency. We know that this is essential for building lasting relationships. We are committed to a long and mutually valuable cooperation.
We focus on transparency and trust.
We aim to build long-term partnerships.
Let's talk
Capital
Flexible approach
We follow a process with well-defined steps. We subject decisions to constant analysis of the results - if the project does not meet our expectations, we kill it and transfer resources to another idea.
Binary decisions do not work for us.
We remain flexible in the use of resources.
Professionalism
Continuous assessment
We are enthusiastic about what we do, but maintain a healthy level of emotional attachment to each of our ideas. If they don't work, we pivot or kill them quickly.
We take a rational approach and monitor the results. We are not fortune-tellers.
We focus on minimizing risk and sustainable growth.
Let's talk
Passion
Hands-on engagement
As a Venture Builder, we act as founders, we are responsible for operational work and building companies ourselves, on top of acting as investors. We pick attractive businesses that we create out of passion and we want to be fully committed to.
We aim for long-term cooperation and relations.
We pick projects we are passionate about.
They invested in our companies
The feedback
The feedback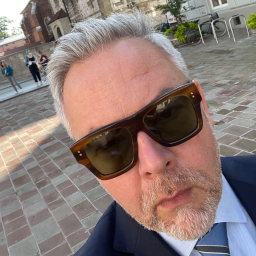 Jacek Bajorek
ICEO Investor
"Partnering with ICEO allows me to diversify my investments in the area of technology startups. I have followed their business activities because the companies they build stay on top of global trends and fill important market gaps. For me, ICEO is a solid partner with open communication about the company's development and takes its investors seriously."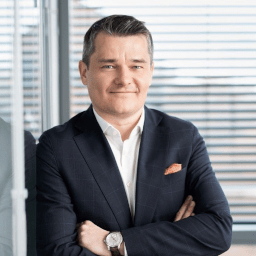 Piotr Grzybczak
SalesBee Investor
"ICEO has strong business, marketing, and technology expertise. Thanks to their team of professionals from different fields they can efficiently build businesses using technologies such as Big Data. As an investor in SalesBee, I had the opportunity to watch the ICEO team create a profit-making startup with over a thousand integrated customers in just a dozen or so months."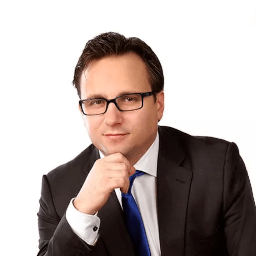 Marcin Gajdzik
ICEO Investor
"ICEO Venture Builder is the natural extension of what the team has been doing for years. They have a clear vision for their company, and they keep up with the latest tech news in the market. Their familiarity with this field really shows through. I appreciate ICEO in particular for their commitment to honesty and transparency in all of their business dealings – from outset to the culmination of the cooperation."
Join as an investor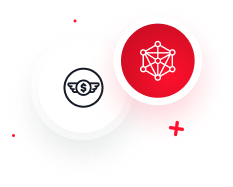 Innovative companies
Take part in investment rounds of individual companies from the ICEO portfolio. Together we will discuss the financial terms and select the best solution. Partnership opportunities for business angels, seed funds, venture capital funds.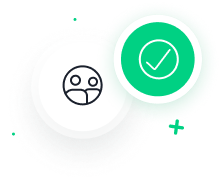 Venture Building Fund
The fund will acquire equity in a number of technology companies, allowing for investment diversification. Partnership opportunity for qualified investors - UHNWIs, VC funds, family offices, funds of funds and CVC.
Explore our current projects
Discover our portfolio of companies based based on cutting-edge technology, and hitting real market needs.
They wrote about us