Fueling success through passion, know-how, and processes
Investing in high-tech can be challenging with so many projects in the market. But with ICEO's venture building model, you can trust our in-house teams of experts and proven processes that have already produced multiple profitable startups and attracted external funding. Our vision is to be the leading venture-building firm, fueling the success of innovative startups worldwide. We believe in the power of the venture building model and the potential of Web 3.0 to revolutionize the tech industry. We are excited to be at the forefront of this change and to help shape the future of technology.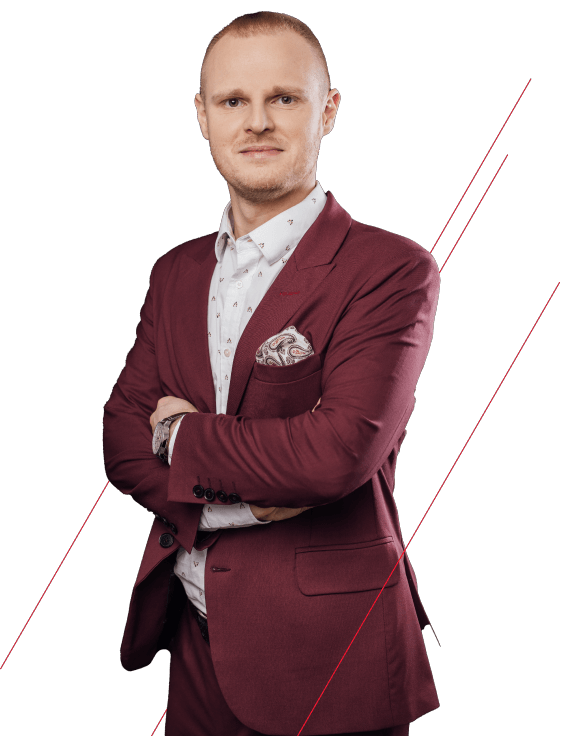 Merging innovation and experience to build future-ready firms
With over 12 years of experience in building successful tech companies, we have developed a complete ecosystem of competences, relationships, and know-how. We use a proven venture-building model to create innovative startups that address real market needs and have the potential to be profitable and fully autonomous within ~18 months.


$100 mln+
portfolio value

Our expert venture building model does the work
Pragmatism
Addressing the needs
We build useful technology companies, addressing real consumer needs, based on successful business models. These have the potential to be profitable and fully autonomous within ~18 months.
An effective venture building model based on 12+ years of experience.
Future-ready companies in FinTech, Big Data, and Web 3.0.
Networking
Focus on relations
We base our partnership with investors on trust and transparency. We know that this is essential for building lasting relationships. We are committed to a long and mutually valuable cooperation.
We focus on transparency and trust.
We aim to build long-term partnerships.
Capital
Flexible approach
We follow a process with well-defined steps. We subject decisions to constant analysis of the results - if the project does not meet our expectations, we kill it and transfer resources to another idea.
Binary decisions do not work for us.
We remain flexible in the use of resources.
Professionalism
Continuous assessment
We are enthusiastic about what we do, but maintain a healthy level of emotional attachment to each of our ideas. If they don't work, we pivot or kill them quickly.
We take a rational approach and monitor the results. We are not fortune-tellers.
We focus on minimizing risk and sustainable growth.
Passion
Hands-on engagement
As a Venture Builder, we act as founders, we are responsible for operational work and building companies ourselves, on top of acting as investors. We pick attractive businesses that we create out of passion and we want to be fully committed to.
We aim for long-term cooperation and relations.
We pick projects we are passionate about.
Let's talk
Venture building startups rock(et)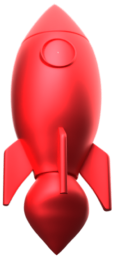 Venture building startups rock(et)
Better economics
Founder economics
We get higher equity than typical VCs due to founder economics
Less dilution
Our building processes are time and cost optimized, that reduces capital needs and dilution
Recycling investment
We reuse learnings from successes and failures ("compounded learning"), as well as other assets, e.g. code and IT infrastructure
Bigger chance of success
Better pipeline
We find opportunities and build ventures, we don't wait for quality deal flow
Shared resources
We can share talent, customers, tech, and infrastructure in our portfolio companies
Access to talent
We attract top talent that standalone ventures cannot, our portfolio companies have access to best people from the day one
Hands on approach
We are not a passive observer but we provide strong support  to help our portfolio  companies grow and achieve goal effectively
Brand effect
As we succeed, our brand helps in biz dev, hiring, fundrising ("Sequoia effect")
They invested in our companies
The feedback
The feedback
"Partnering with ICEO allows me to diversify my investments in the area of technology startups. I have followed their business activities because the companies they build stay on top of global trends and fill important market gaps. For me, ICEO is a solid partner with open communication about the company's development and takes its investors seriously."
"ICEO has strong business, marketing, and technology expertise. Thanks to their team of professionals from different fields they can efficiently build businesses using technologies such as Big Data. As an investor in SalesBee, I had the opportunity to watch the ICEO team create a profit-making startup with over a thousand integrated customers in just a dozen or so months."
Join as an investor
Innovative companies
Take part in investment rounds of individual companies from the ICEO portfolio. Together we will discuss the financial terms and select the best solution. Partnership opportunities for business angels, seed funds, venture capital funds.
Investment partnerships
If you're interested in creating startups in our venture building model, we invite you to fill out our contact form dedicated for professional and well informed investors, including HNWIs, family offices, VC funds, funds of funds, and business angels.
Explore our current projects
Discover our portfolio of companies based based on cutting-edge technology, and hitting real market needs.
They wrote about us