"If you want to build a house, do you start with
an architect

or a contractor?"
Do you think that you only need developers to implement your idea?
This approach has buried the dreams of many entrepreneurs...
Thinking that you're only missing developers to implement your idea has buried the dreams of many entrepreneurs...
Increase your chances of success with us
Profit faster, thanks to our 10 years of experience
With
Without a good plan and management, the project is unlikely to succeed.
We think strategically, we help you to choose the best technologies and support you in developing a plan and implementing it effectively.
ICEO as a strategic partner for startups, enabled the creation of products valued at more than $50 million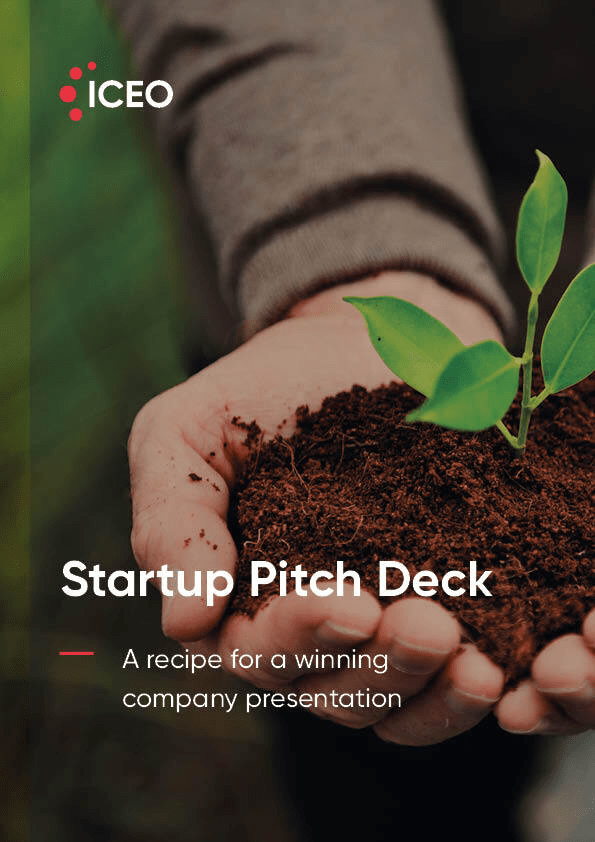 How will you create a profitable startup with us?
Turn idea into a business model
Prepare the pitch deck. It is a short presentation that will allow us to understand your idea. Answer some key questions in it.
Who is your product for?
What needs is it going to fulfil?
How will it stand out from the competition?
How will you make money?
Why does it have a chance for success?
Download brief MVP - PDF
Before you spend your first zloty on your project, present your pitch deck to practitioners and potential clients. Their opinions will allow you to refine the concept and properly set the priorities.
Talk with our best practitioners (Mentoring)
Develop a complete business plan (MVP), product plan, budget and select the right team
Product plan

A detailed description of the product along with the technology used. Product development plan and MVP version.

Competition analysis

Analysis of potential customers, competition and main trends that constantly influence the shape of the market.

Verify competences

What are the skills of the people involved in the project? What competences is the team missing?

Team structure

Defining the competences that you already have and that you will need. The most important roles, such as PO, CTO or UX.
Architecture (technological plan)

Plan of technological solutions in a business and technical way.

Finances

A financial plan that shows expenses and revenues at each stage of business development and sources of financing.

Share based structure

A wise and fair division of responsibilities in terms of shares with an offer for investors
5% of success is strategy - the rest is hard work.
Minimum Viable Product is a version of the product that has the minimum number of functions necessary to meet the main needs of the targeted market. Thanks to the MVP, you can quickly examine the reaction of potential customers to your solution and increase the chance of success of the entire project.
Your startup does not have financing yet? A plan prepared in such a way will enable presentation of the idea to people providing support to startups and faster decision of entering the project.
Coordinating work in a startup is always the biggest challenge, and we've reached perfection in it.