We are driven by passion, know-how and processes
We have over 12 years of experience in buliding tech startups. We have developed a complete ecosystem of competences, relationships and know-how. We create with passion and care about the continuous improvement of every area in the process of building companies.


$100 mln+
portfolio value

Why become a Founder in a Venture Building model?
Resources
A comprehensive ecosystem
We have a proven ecosystem of resources: know-how, technology, code, relationships and a range of other must-haves thanks to years of experience in the startup industry.
A comprehensive network of resources.
Proven business processes and market strategies.
Finances
Funding
At ICEO, we are both investors and founders, so we know how to raise funds and invest wisely. A sustainable approach, minimizing risk and constant verification of results are the cornerstones of what we do.
Continuous review of results and potential.
Flexibility in the use of capital.
Let's talk
Scaling
Competitive advantages
The right know-how and a network of industry specialists can accelerate growth immensely. We have an established team and company culture: we do not start from scratch.
Access to relevant know-how and talents.
Fast growth throuh proven business models.
Strategy
End-to-end support
We work together from scratch in many areas – from operations and marketing to technology and raising funding rounds.
All-round support at multiple levels.
A committed long-term partnership based on trust.
Let's talk
Approach
Hands-on commitment
We pick attractive businesses that we create out of passion and that we want to be actively involved in. We are not a unicorn factory, we do not operate mechanically.
We focus on individual approach and expertise.
We know how to spot valuable businesses.
Founders appreciate working with ICEO
What they say about us
What they say about us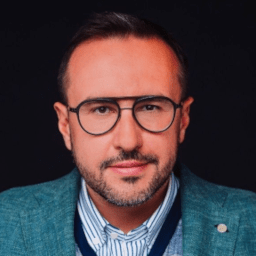 Przemysław Kral
CEO Zonda
"Our partnership first started several years ago. The ICEO team are expert in the field of blockchain and Web 3.0. They have many years of relevant experience and a keen sense of the latest trends, which enables them to create solutions that offer real value to the crypto community. Working with ICEO on new products combining Web 2.0 and Web 3.0. in a venture-building model is a very important part of Zonda's growth strategy. We are currently also investing in other projects that are emerging from ICEO."

Marcin Dudek
Wolters Kluwer
"The ICEO team has a crucial ability for technology companies to create product strategies based on the real needs of their customers. For founders, this means that they can count not only on initial support in building a product but also on help in developing it for scale-up and raising further funding. I believe this is exactly why the two start-ups we co-founded, Documento and Porces.io, attracted big players, achieved commercial success, and were sold to a well-known international publishing company."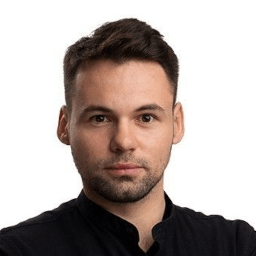 Bartek Hudecki
CEO LocalPlay
"ICEO is an invaluable support for a business in its early steps. They have a diversified team of specialists whose commitment helped us get our MVP version of the platform up and running quickly, but also to promote and acquire users so that we could test its reception by the target market within just a few months from a concept. Without their help, this would not have been possible."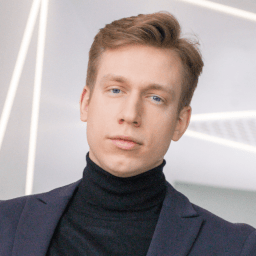 Gabriel Dymowski
CEO DoxyChain
"Building a company with ICEO showed me the importance of business strategy. They supported us in making crucial decisions and setting development directions. We appreciate their years of experience with blockchain, their ability to critically assess this technology, and the market around it. Thanks to their knowledge, we were able to achieve autonomy very quickly, and DoxyChain has raised over €2.2 mln in funding so far."
We build successful businesses thanks to the best talent on board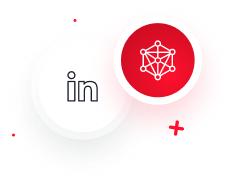 Get to know us
We are a team of experienced entrepreneurs, business operators, investors and engineers – we have dealt with building companies on all levels.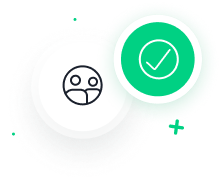 Work with us
Average employment time at ICEO is 4.8 years. People stay with us because of the culture, interesting projects and support they get.
Explore the companies in our
portfolio
We build software-based, Big Data enabled companies, powered by blockchain and solutions designed for FinTech, Web 3.0 and remote work.
They wrote about us