Why is it worth it to work at a venture builder?
Justyna Laskowska
10 min of reading
No matter what stage of your professional journey you are currently at, a venture builder is the type of company you should send your resume to. Why? There are many reasons, and we've described the most important ones in the paragraphs below.
In this article you will also find information about what a venture builder is and how it works. You will learn what to expect once you join a venture builder. Finally, we will review the profiles of candidates from various industries that venture builders often seek.
What is a venture builder?
What kind of companies actually stand behind the term venture builder? Broadly speaking, they create entrepreneurship and startups using their employees' experience and diverse talents. The process of building companies is systematic and every next startup means more experience of the team and improved synergy. Each subsequent company created under this model means a greater chance of success in the long run.
Venture builders don't just create startups, though. They also help less experienced entrepreneurs scale their business and expand into new markets. They teach an approach that increases the chances of success: full engagement, controlled risk, and a fight for survival. ICEO offers a wealth of startup experience, market research, a high-performance team, mentoring and technical expertise – a level of support that is hard to come by in conventional companies.
The key aspects of this job are becoming proficient through practice, continuous learning (also from mistakes and failures), and a forward-looking approach, which venture-builder employees can develop as they carry out successive projects. The advantage of working in a VB company is the accumulation of experience and steady development.
Why work at ICEO?
Our work is not about delivering assignments. We actively design business development and implement the path proposed by the team of experts. Joining a venture builder is an opportunity to take part in the process of creating a startup at a level that is not easy to achieve when you start from scratch in a new company. Creating a strategy, defining a unique positioning or marketing products and services – it all takes time and practice.
The core of ICEO's activity, as a venture builder, is focusing on development, which entails a constant personnel expansion. Employees participate in the process of building new companies, where their unique competencies are of crucial importance as they support the whole team. Working at ICEO, a company with over a decade of industry experience, gives you the chance to continuously improve the creation process, including every key area of building an innovative company, namely:
Value creation for the target market.
Building each company on a foundation of business, market and early validation.
Professionalizing the process of idea generation, idea validation, MVP building and initial traction.
Building an interim and a target team for the new company.
Raising subsequent rounds of funding for the company.
Formulating a clear investment thesis.
Extensive analysis and monitoring of market trends.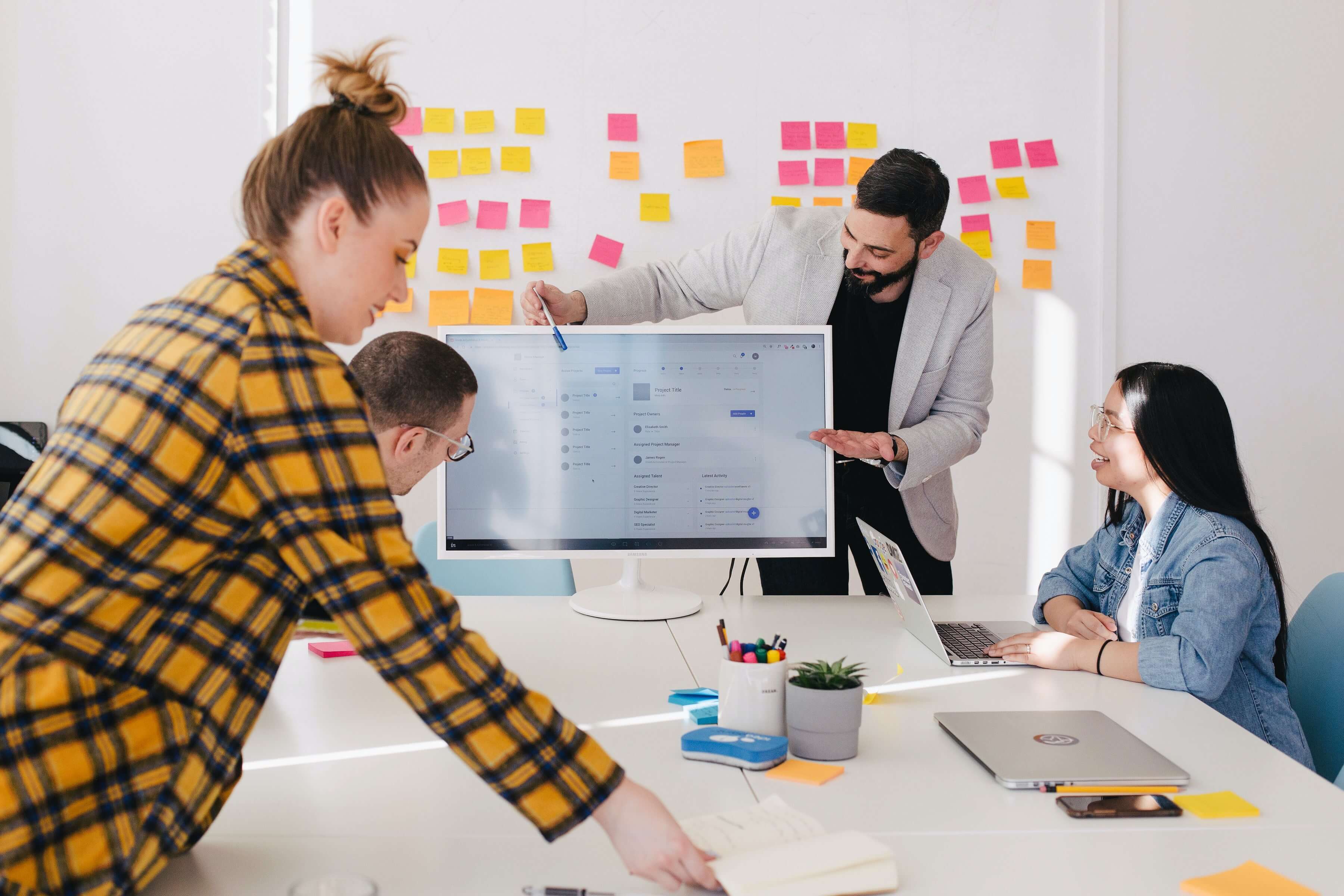 The benefits of working with us
Professional development
A long-term approach
A vital part of our policy is to focus on skills development and implementing internal learning initiatives. The requests come directly from the team when they see the added value in specific training courses for their projects.
But the greatest guarantee of growth, unattainable in a conventional organization, comes from working for the main company while being involved in many other challenging projects. As a venture builder we build businesses and thus open unlimited development paths for our employees – a new company means new positions. These are open to all our team members, depending on their competencies, availability and results of work.
We take a long-term approach to the relationship with our team and we care about lasting cooperation. During the recruitment process, we focus not only on the necessary competencies, but also on the compatibility with our corporate culture. For us, each employee is a unique person in whom we invest and want them to grow along with us. In January 2022, one of our team members celebrated the tenth anniversary of working with ICEO. We also have had the same captain, Wojciech Sroka, at the helm of our company for the past decade.
Expanded perspectives
Dull and tedious projects, weary days without a clear perspective – sounds familiar? At ICEO you will quickly forget it. When you join a team that builds startups in various industries, you are not limited to one area and to specializing in a narrow field of activity. With time, you become a versatile expert who, together with your colleagues, creates and develops many companies, instead of devoting yourself exclusively to one. This broader perspective and openness to the market brings tangible benefits: broad-based experience and knowledge of multiple industries, business models and startup know-how.
Cooperative learning
ICEO brings together people who ensure that you have the support and resources necessary to make your venture a success. It is a place where you can benefit from the experience of a versatile team, share knowledge and benefit from educational initiatives. In addition, it is an environment conducive to launching your own projects, inspiring your colleagues with your passion, and learning the latest technological innovations.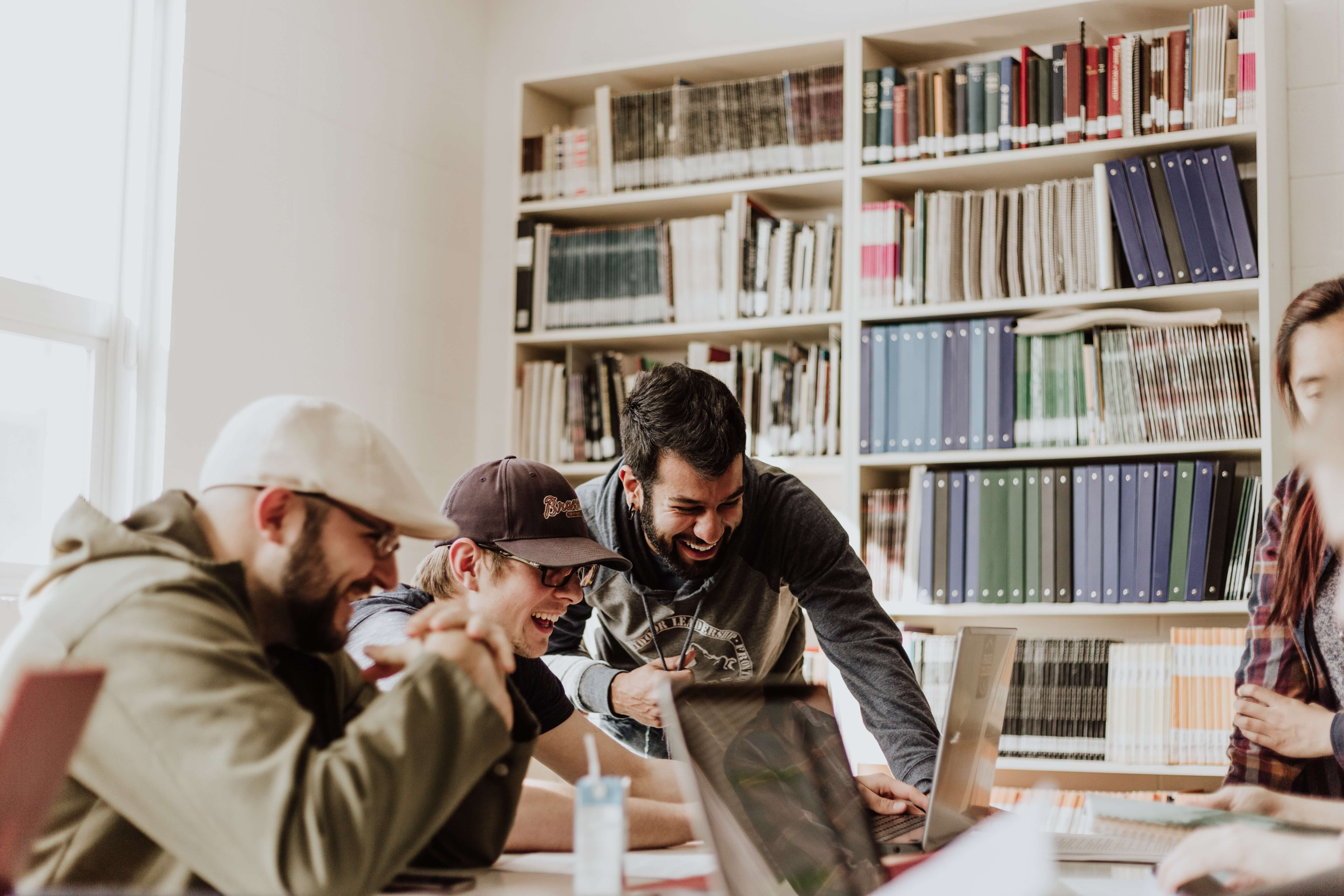 Satisfaction and empowerment
Sense of fulfillment and success
One of the biggest rewards of starting a career with a venture builder is the sense of achievement that comes from creating, growing, and selling companies. As an ICEO employee, you become a part of a team that accomplishes its goals and continuously develops its competencies.
Dealing with unexciting assignments and lonely battles is not our standard fare. At ICEO, you are offered interesting and rewarding tasks that can add up to the overall success of the built companies. Each success is considered the result of the joint efforts of our interdisciplinary team.
Employee voice matters
At ICEO, the voice of employees really matters. In fact, it is of utmost importance to us! Our employees create value and have a real impact on the execution of projects that affect not only their immediate environment but also many vital aspects of the world around us. It is the team that sets the course of the project, chooses the right tools, and the final shape of the conceived ideas.
Encouraging autonomy
Working at a venture builder means building new companies, developing ideas and implementing them. Autonomy and respecting the expertise of our team members are of the greatest significance to us. We assume that each employee is a specialist in his or her field. By cooperating with other experts who have freedom of action and are trusted by the owners, the chance of success of the executed initiatives is much greater.
Opportunity for entrepreneurial pursuit
One of the most interesting professional paths in ICEO is the one that leads from a developer to the president of a company that is brought to life. Venture builders create ideas and build companies. That is why we focus on seeking concepts, exploring the environment, and listening to the specialists in our team.
If you have an idea that we jointly assess as promising, you will lead your own startup. From ICEO you will receive the necessary support on many levels, including the financial side. We have already had successful startups created by our employees. We also appreciate the contribution of our team members to the development of the projects we run – long-time ICEO employees have a chance to get a share of the company's profits.
Building value, not "bug-fixing"
Unlike corporations or other companies working with new technologies, VB employees are not recruited to perform repetitive, monotonous tasks. When you join ICEO, you will be performing work that brings value to the entire team and adds new competencies to the team.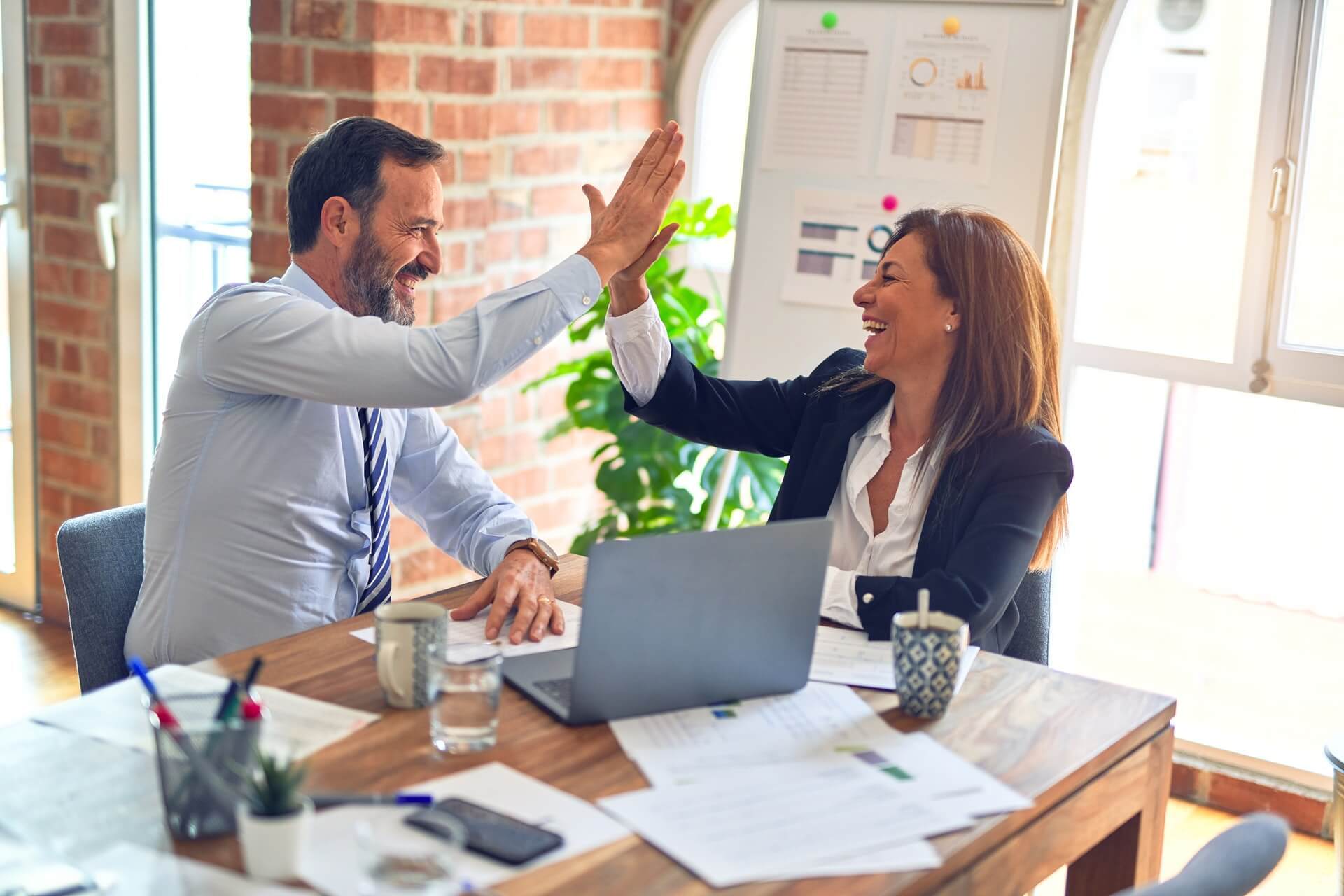 Extra benefits
Work-life balance
We know that flexible working hours are very important for many of our employees, therefore we focus mostly on the results and not on the hours spent in front of the computer.
Medical care
We care not only about your excellent mood and fulfilling your ambitions, but also about your health. That is why our team is entitled to private medical care.
Atmosphere
We work in small, well-integrated teams that support each other and develop together, instead of competing. We believe in a common goal and want to achieve it in an effective way.
We nurture a culture of openness: you can work from our offices in Kraków and Poznań, or if you prefer to work remotely – it is completely fine. In return for your commitment and efficiency, we will offer you great flexibility.
Comfortable office in the city center
Remote working at ICEO has been an established practice for a long time and was thriving well before the pandemic restrictions. We have well-developed processes designed to make this mode of working an advantage, rather than a hindrance. However, for employees who prefer to work from the office or in a hybrid model, we have a comfortable office in the center of Kraków and Poznań.
Socializig
We make sure that our employees are not anonymous avatars to each other. We organize meetings, workshops, and training seminars: both online and offline. And then there are the company events. They are very popular, but don't worry – they are not obligatory :).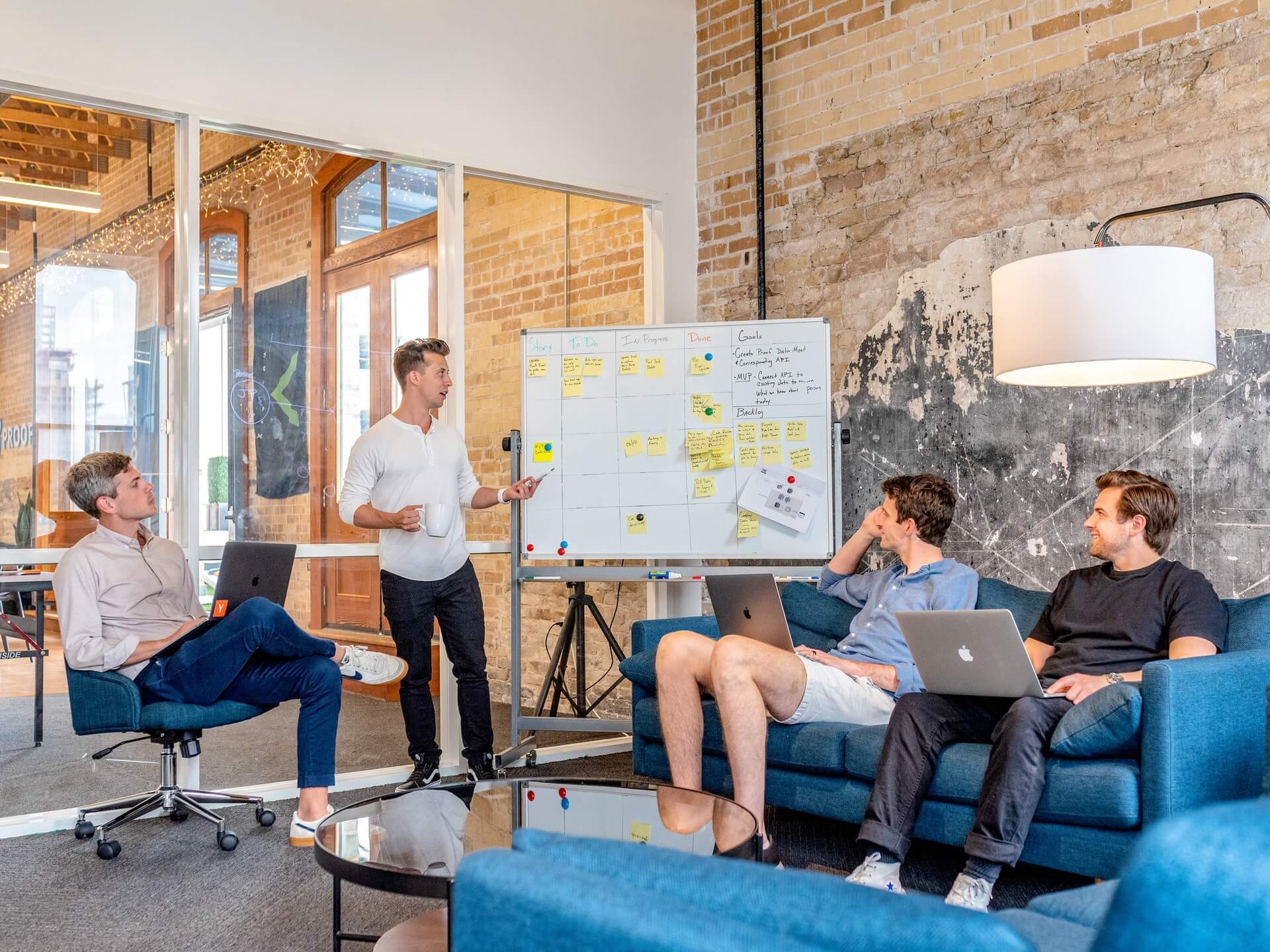 Who are the venture builders looking for?
We have something for everyone
ICEO is constantly recruiting for many different positions. We are looking for:
Co-founders – entrepreneurs with different levels of experience, who can count on full assistance or professional support of partners in building a startup from scratch.

Developers and technology specialists (frontend, backend, DevOps) who will benefit from the diversity of projects and internal training systems.

Members of creative teams (UI/UX/graphics, marketing), in which, thanks to cooperation with many industries and types of clients, they will be able to test various strategies, schemes of action and tools.

Business and financial experts and analysts, who will be able to develop their skills at ICEO and verify them in practice, taking an active part in the creation of new companies and related challenges.

Domain experts who, by joining a venture matched to their profile and competences, will use and develop their knowledge in a given area.
Click here to visit our website to see all available offers.
Summary
Venture builders create new businesses while working closely with entrepreneurs (co-founders). Each startup requires a vast set of skills. Hence, you will find a wide range of available positions at venture builders. ICEO is no exception. This is due to the nature of our business and our interdisciplinary approach to building new companies.
Do you like challenges? At a venture builder, you can work in startups, develop them and manage the projects. We build and scale companies as a team, which allows employees to refine their competencies and remain flexible with their career paths.
What is more, once you join our team, there is a high chance that you will become our long-term employee. In the opinion of our colleagues, the most important advantages of working at ICEO are job stability and virtually unlimited development opportunities.
Check our job offers here.